Skip Navigation
Website Accessibility
June Newsletter
It sure has been nice to see many travelers and retreat patrons this month as well as our local customers. There has been a lot of fun lately with our classes. I took the serger class taught by Ginger Duffy along with two others. We all had different sergers, but we all learned the basics and discovered we want to learn more! Serger samples of just what CAN be done will be brought in soon for a possible future class geared toward anyone, even if you know the basics. The Machine Embroidery Club has been having a good time learning the bicycle design on the zippered bag, and an afternoon making another design. But, the Jelly Roll Rug class was the most unique and quite enjoyable! We made our large balls of batting filled strips, then surrounded our extension tables with empty fabric bolts (to make a level surface) to begin to make the ovals leading to a sizable rug. There were so many different color ways! This class will repeat for others who are interested!
New lines of fabric are arriving as well as more basics! A large Northcott shipment is being checked in. The Wolf panel is back!, Spruce Mountain is a Retro Christmas line, a beautiful Maplewood fall line, and a few Stonehenge basics. The shop has MODA's Vintage Holiday Ornament Quilt kit with four bolts of fabric, and Mighty Machine Quilt kits. Quilting Treasures is sending some special blenders. Clothworks has arrived with Lakeside Fun using one of two panels. A turtle or a stork create a great wall hanging with curvy piano key borders. There are two dragon fly fabrics, and frogs to go with it. The pattern is Baby Grand.
There is a new line by Clothworks called French Connections and five stars are pieced one inside the other. We will be making kits. A class may be in the future.
The Big Deal is that Lilac Ridge Sampler Spree is available tomorrow, Wednesday, May 30th for only
$19.99!
We re-evaluated our costs and decided we could pass some savings on to you! If you need a full day's class on Freezer Paper Applique it will be an additional $15.00. The total is still close to the $35.00 that an applique class typically is. The class will be repeated on
Friday, June 8th.
It would be best to come to that one, after we do our show this weekend in Santa Rosa. If you are choosing fusible applique it is free with the price of the block.
BLOCK #2 will be on SATURDAY, JUNE 23rd at 10:00-12:30. AND REPEATED ON WEDNESDAY, JUNE 27TH $19.99
BLOCK #3 is NOT an applique block. It is a pieced pinwheel and there will be special instruction on multiple half square triangle construction.
WEDNESDAY, JULY 25TH AND AGAIN ON SATURDAY, JULY 28TH. ALL BLOCKS ARE $19.99
All blocks can just be purchased and completed on your own. We did take notes on block construction, so ask or come in for classes.
MY PICNIC THROW MADE FROM A FOUNDATION PIECED STRING BLOCK IS ON FOR TUESDAY, JUNE 5th. $25.00 10:00-3:30
T-SHIRT CLASS TUESDAY, JUNE 12TH TAUGHT BY CINDY NIEBLA $35.00 10:00-4:00 DON'T MISS THIS OPPORTUNITY TO HAVE CINDY INSTUCT YOU ON THIS PROCESS.
SERIES:QUILTS FROM THE PAST:SPLIT NINE PATCH (using faster, modern construction) WEDNESDAY, JUNE 13TH 10-3:00 $25.00
Thursday, June 14th Crayon Class 10:00-4:00 $30.00 plus $5.00 material fee on the day of class. Come in to see samples.
French Braid Beauty Part I - 10:00-4:30 $70.00 for both sessions. JUNE 15TH 10:00-4:30 2nd one is July 13th.
PIONEER SPIRIT - AN IRISH CHAIN VARIATION WITH A PANEL BLOCK OR PICTURE 10:00-4:00 SATURDAY, JUNE 30 $30.00
GREAT INSTRUCTION!
SECOND JELLY ROLL RUG CLASS!! THURSDAY, JUNE 28TH $25.00 10:00-3:30ISH SEE SUPPLY LIST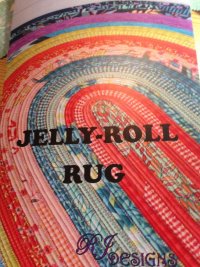 I HOPE TO SEE YOU ALL SOON!
SUSAN FLOREZ AND PARTNERS
Lois Nolan and Annette Ruckrigl