Skip Navigation
Website Accessibility
Late Stage 2 Opening at Quail's Nest Quilt Co.,LLC
It took a bit more time and effort than I first thought to move into Late Stage 2 properly. The Quail's Nest "Plan", and checklists have been studied, filled out, and submitted to the County Health Department. The customer plan is posted on the doors. The signage, and arrows have been placed. We are ready for Late Stage 2 opening!



TUESDAY THROUGH SATURDAY 10:00-4:30 (4:30-5:00) EXTRA CLEANING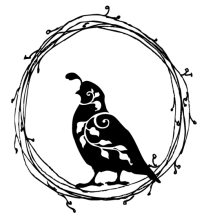 Classes will resume at a later date.
1. Only 4 Quail Customers may be in the nest at one time.
2.
Quail Customers must wear a face covering.

3. Quail Customers with a higher risk factor can use the curbside
delivery method or mail out options. Such customers may also
make an appointment to enter at 9:00 or 9:30 A.M.

4. Clean wings (hands) with warm water and soap in our restroom or
use hand sanitizer before touching products. Clean gloves can also
be used.

5. Stay 2 yards apart.

6. This is hard for quilters, but try to make purchases quickly without
lingering.

7. Enter small front door and exit through the large door on the
other side. Flight patterns are well marked.

Wishing you well,
Susan Florez


P.S. Anyone can use curbside, appointments, or mail out orders.